Brand Group takes part at the 28th Karrieretag Familienunternehmen
For our global team we are looking for colleagues who are seaking new challenges and want to shape their future with us.
Visit the Brand Gruppe at our booth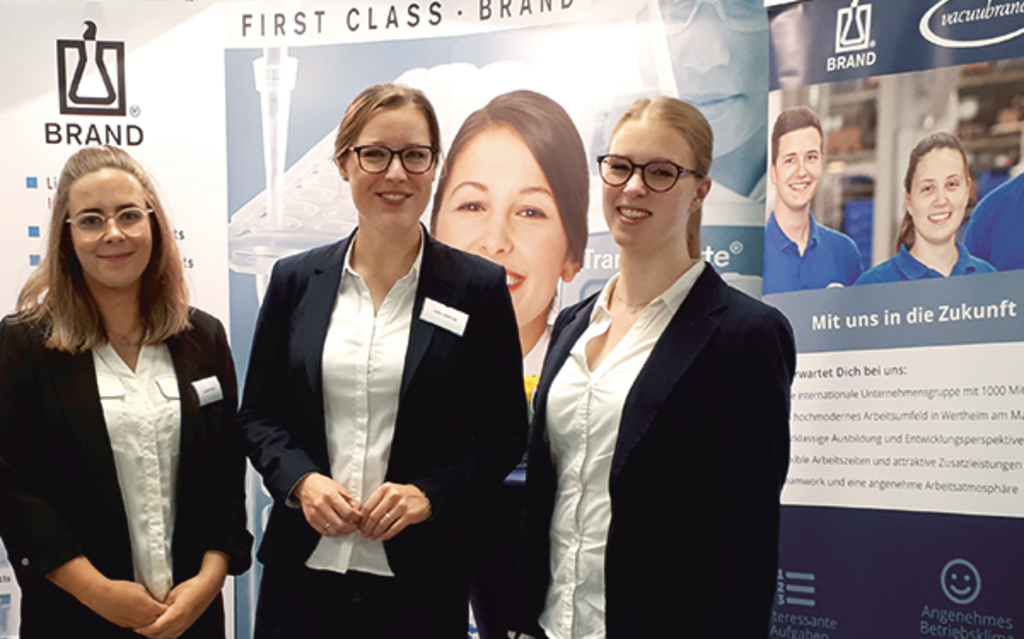 The Career Day Family Businesses is the recruiting and contact fair of Germany's leading family businesses. The Family Business Career Day is aimed at graduates, young professionals and professionals (m/f/d) from all disciplines. There are over 3,000 career opportunities at more than 50 companies in just one day.
Take this opportunity to find out about attractive career opportunities at BRAND. We will be happy to answer all your questions about our career, training and study opportunities.
We look forward to welcoming you. Save the dates:
We will be happy to advise you on our career options and further training programs. Because in 2023, the Brand Group will once again be offering numerous attractive job vacancies, training and study positions.
Save the date in your calendar and come by.
See you at our booth in Klingenberg am Main:
? WIKA Alexander Wiegand SE & Co. KG
Alexander-Wiegand-Straße 30
63911 Klingenberg am Main

⏰ Friday, 25.11.2022, 8:00-6:00 pm

For further information, please visit the website Karrieretag Familienunternehmen: https://www.karrieretag-familienunternehmen.de/
Find our offers and career opportunities:
BRAND could be the right place for you. Shape your future with us.