BRAND offers job application training at a secondary school in Miltenberg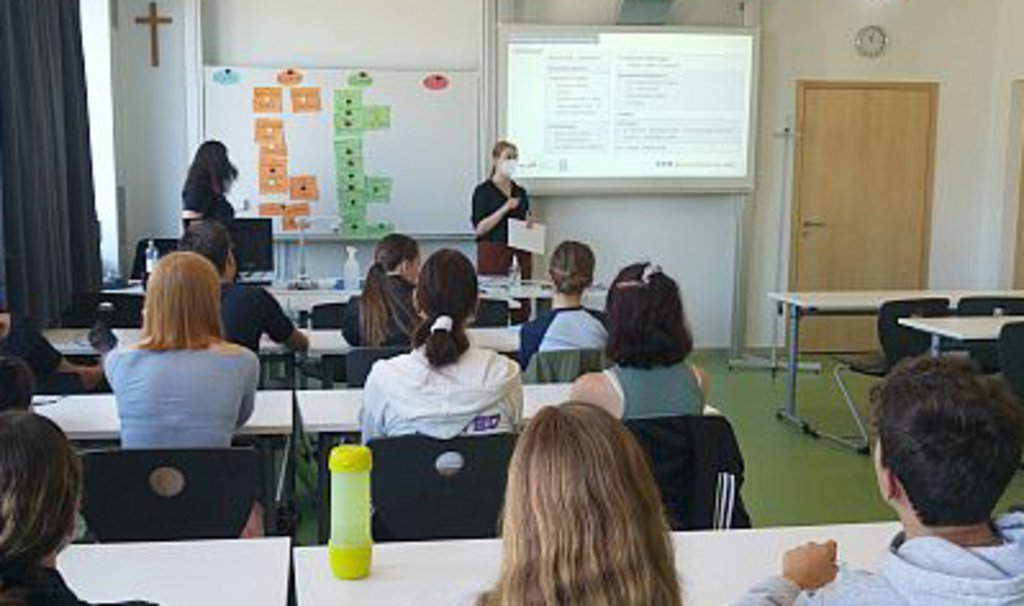 Shortly before the end of the school year, BRAND personnel officers organised a job application seminar for secondary school students in Miltenberg. The students, who had to spend a large part of the last year in homeschooling due to corona, now received valuable information on how to prepare an application portfolio. Starting with the correct wording of the cover letter, the preparation of the CV to the justification of motivation.
The students had the opportunity to ask personal questions and were able to especially benefit from the practical experience of the seminar leaders. A repetition of the seminar next year is already in plan. The offer will be extended with the simulation of a real job interview.
Are you looking for an apprenticeship or study opportunity?
Then BRAND is the right place for you. Shape your future with an apprenticeship or study programme at BRAND within the BRAND Group. Your training will not only take place in one company, but you will also have the opportunity to get to know other companies in the Brand Group. With a training quota of ten percent, we have around 60 apprentices and dual students. Start your future with us now, whether with an internship, apprenticeship, study, thesis or working student job.
Find out about your opportunities: