Creative Minds 2020
On December 3, 2019, the competition round began with a kick-off event, where the 15-year-old student Pauline Hegmann and the 13-year-old student Maximilian Busch from the Dietrich-Bornhoeffer-Gymnasium teamed up with Nikolas Herbach (educator and head of the development workshop), Udo Henn and Dominik Götz (development workshop staff members) and Steffen Gros (team leader of series development).
Soapie - a resource-saving soap dispenser
Pauline Hegmann was able to convince the jury with her idea "Soapie - a resource-saving soap dispenser." She solved an important problem with her invention: compared with liquid soap, curd soap is much more environmentally friendly, but is problematic due to the high level of bacterial exposure it presents when used in public places. Her solution: the development of a container, in which a bar of curd soap can be clamped. By pulling a lever with your hand, a spring mechanism and blade scrape off small pieces of the curd soap.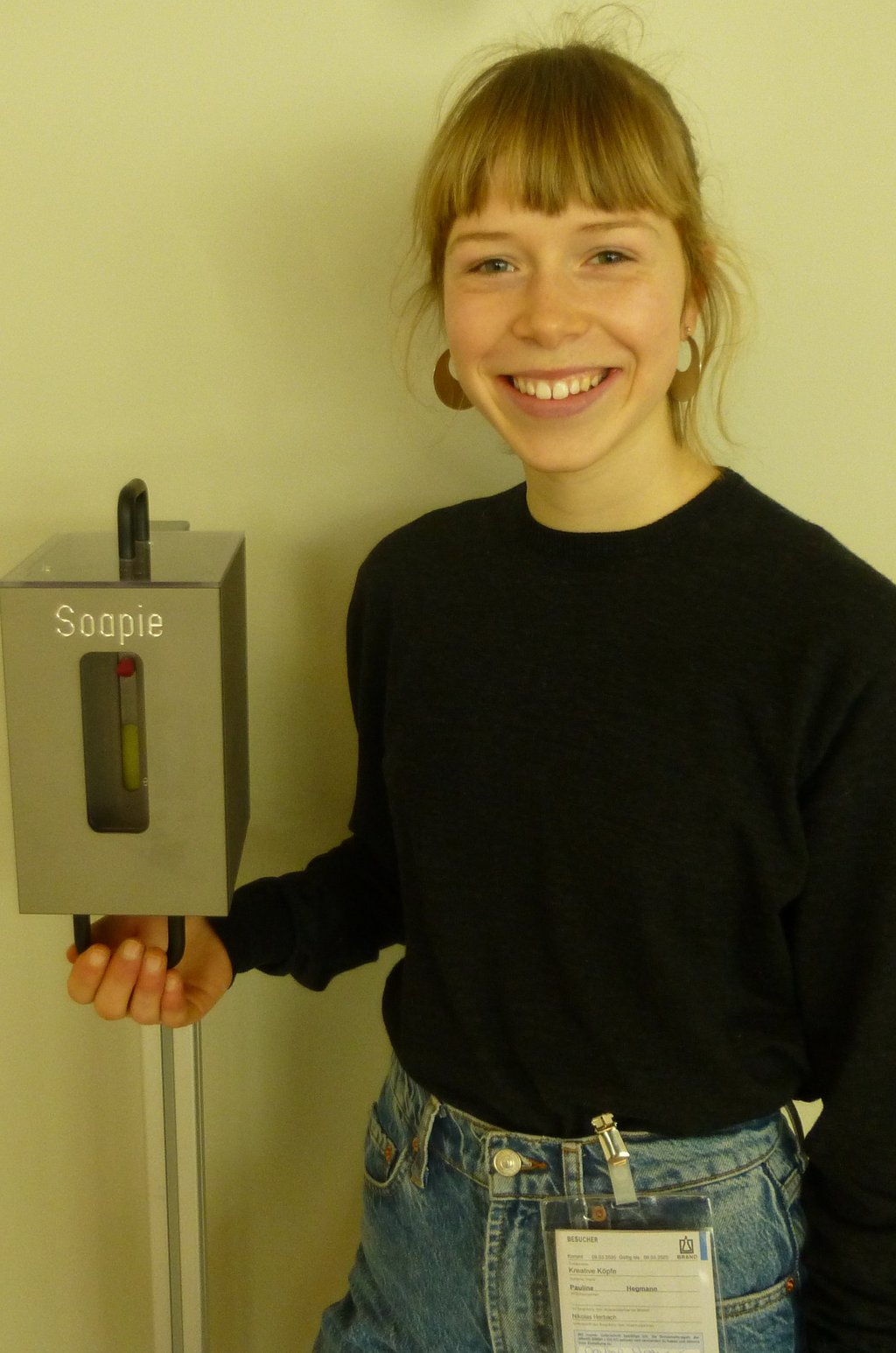 Maximilian Busch's umbrella holder was also a useful concept. The goal of its inventor is to make it possible to use an umbrella without having to hold it, by way of a special holder, and therefore to have both hands free.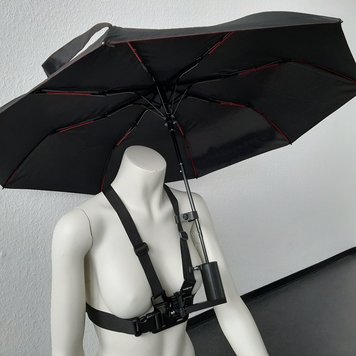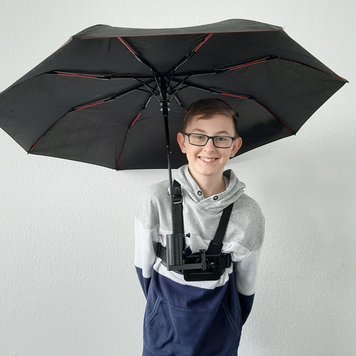 For several months, BRAND worked with the students on their inventions, which resulted in two tangible products that were proudly presented to the jury. For the competition, the jury considered innovativeness, creativity and the conservation of resources.
The winners were finally announced on October 21, 2020. Due to the coronavirus pandemic, the award ceremony took place via a video conference. In total, 13 young inventors submitted ten projects. The innovation "Soapie - a resource-saving soap dispenser," which was developed by the student Pauline Hegmann with support from the BRAND team of experts, prevailed over all the other competitors and took first place in the competition. In the category "Technical Implementation," the umbrella holder from Maximilian Busch took second place.
Overall, the competition was a complete success, and we hope to be able to turn great ideas into innovations again next year, not only with BRAND, but also with VACUUBRAND and Creative Minds.