Zukunft Karriere Starter 3.0: on-site and digital training fair
The training fair brings you together with the most exciting employers in the Main-Tauber region and Neckar-Odenwald district.
Match and date with your dream employer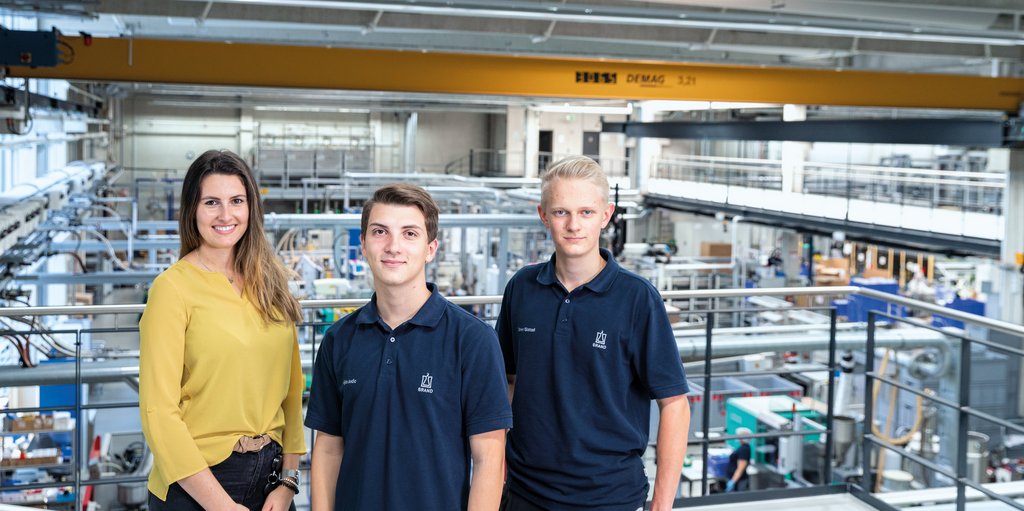 Visit Zukunft Karriere-Starter 3.0 digitally. Match and then meet for a personal interview with your dream employers live on site: at the training fairs in Wertheim, Walldürn, Bad Mergentheim or Tauberbischofsheim. Don't miss the exciting presentations, interesting personalities and expert talks. You will also receive exclusive advice on all aspects of job applications, cover letters and resumes.
Take this opportunity to find out about attractive career opportunities at BRAND. We will be happy to answer all your questions about our training and study opportunities. In 2022, BRAND will once again be offering numerous training and study positions.
We look forward to welcoming you. Save the dates:
📍 Digital training fair | Match and Date
⏰ 09.05.2022 | Online
📍 Training fair Wertheim
⏰ 11.05.2022 | Main-Tauber-Halle, Wertheim
✨ Free admission
📍 Training fair Walldürn
⏰ 13.05.2022 | Nibelungen Halle, Walldürn
✨ Free admission
📍 Training fair Bad Mergentheim
⏰ 17.05.2022 | Kursaal, Bad Mergentheim
✨ Free admission
📍 Training fair Tauberbischofsheim
⏰ 20.05.2022 | Fechtzentrum, Tauberbischofsheim
✨ Free admission

Further information can be found on the website ZUKUNFT KARRIERE:
starter.zukunft-karriere.de oder auf Facebook
Find our offers for apprenticeships, dual study programmes and job opportunities:
BRAND could be the right place for you. Shape your future with an internship, apprenticeship, study, thesis or working student job.