The new pipetting aid: accu-jet® S
The pipette controller brings versatility and endurance to your team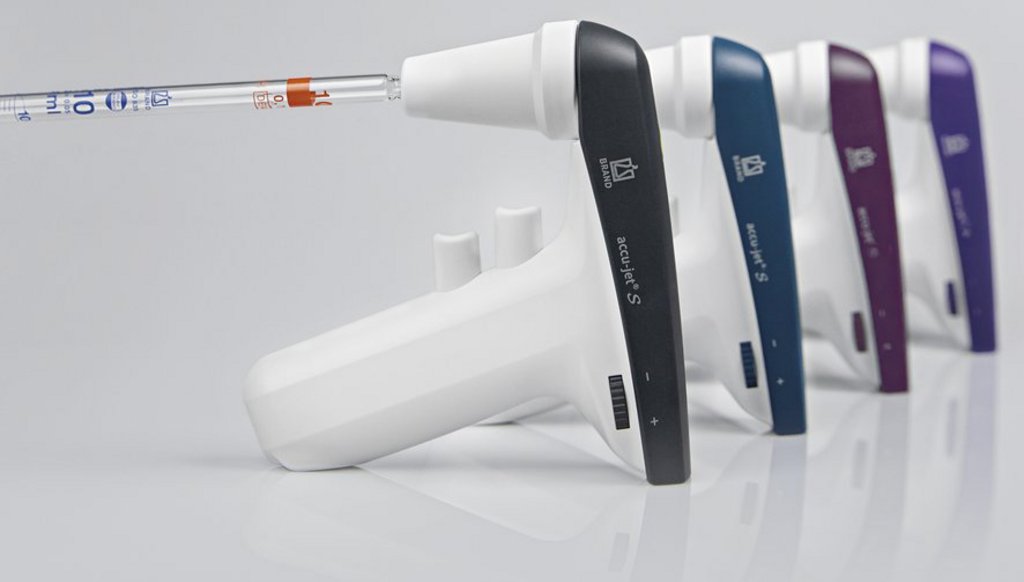 Precise pipetting of large and small volumes is easy due to single handed control of pipetting speed for fast, powerful aspiration, accurate meniscus setting, or precise dispensing of small volumes.
Thanks to the precise control, you always achieve the required volume spot-on when working with graduated or bulb pipettes. If you need extra power or precision, motor speed is controlled on the fly with one hand, choose between gravity-delivery (for pipettes calibrated "to deliver") or powered blow-out delivery (for pipettes calibrated "to contain").
Simple. Easy. Efficient.
+ Simple: Precise control for accurate volume setting and delicate cell culture work
+ Easy: Integrated rest position
+ Efficient: Service-friendly and sustainable
Precise pipetting
Single-handed operation allows you to select gravity delivery or motorized blow-out, smoothly adjust the motor speed and precisely control the pipetting speed using variable button pressure for finest control of filling and delivery speed. Thanks to the balanced weight distribution, the instrument rests comfortably in your hand, even during long pipetting series.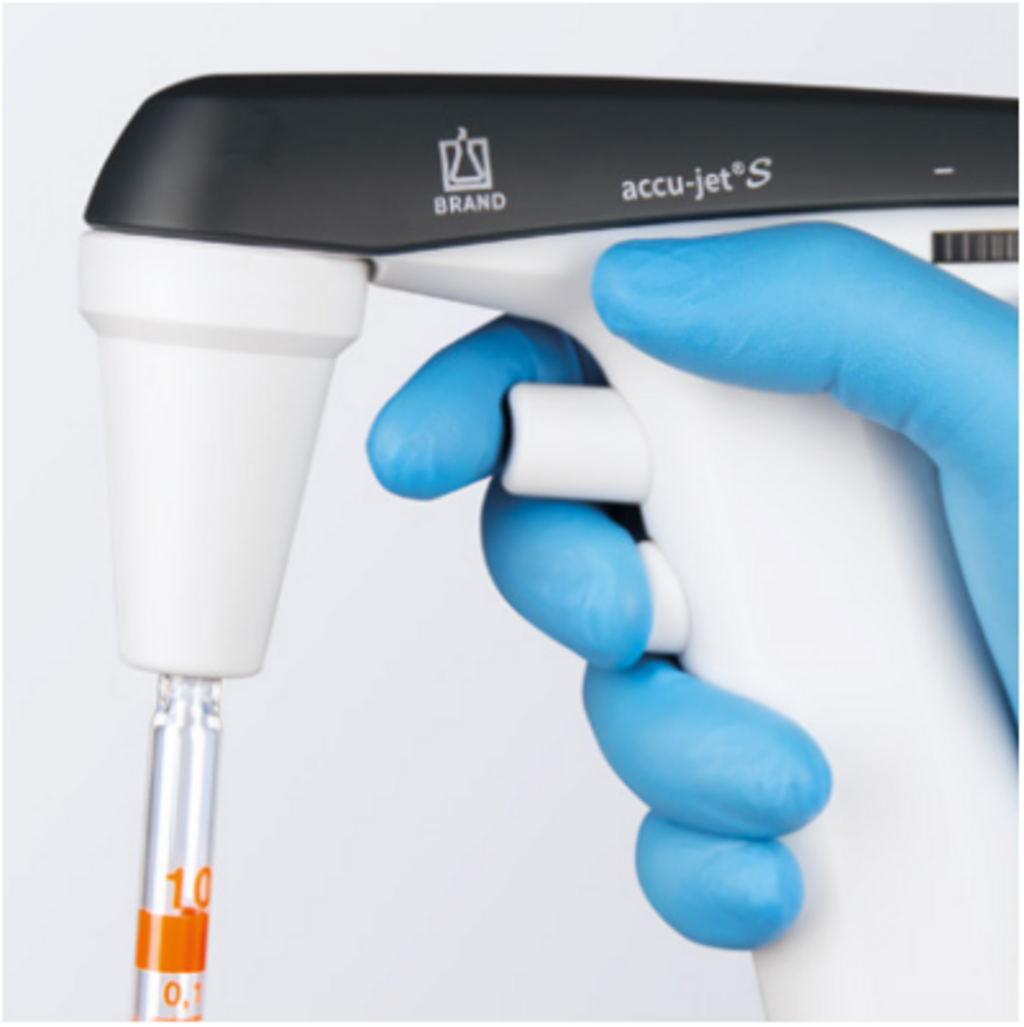 Find out more about the versatility and endurance of the accu-jet® S and how it makes your work in the lab simple, easy, and efficient.