HandyStep® S: The uncomplicated repetitive pipette for complicated liquids
Get to know the HandyStep® S.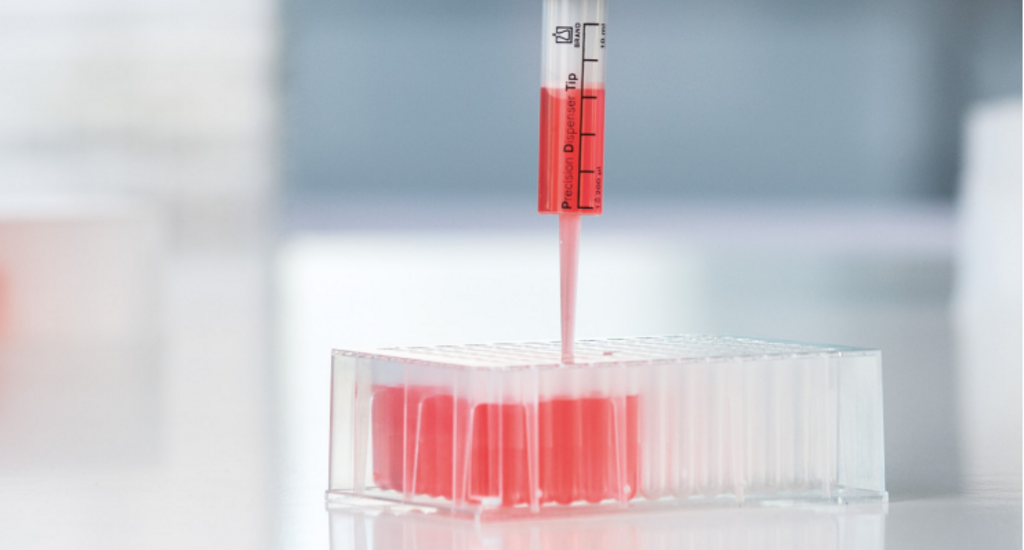 Thanks to the positive displacement principle, the HandyStep® S is often the easy solution for liquids that are difficult to pipette. This includes highly viscous or wetting media, high density media, foaming media such as detergents or highly volatile liquids.
Your advantages:
+ High viscosity, high density, high vapor pressure – no problem, thanks to the positive displacement principle
+ Compatible with BRAND PD-Tips and other positive displacement tips
+ Robust, stable and functional
Ergonomic finger rest relieves strain on the hand
Its balanced weight distribution and the practical ergonomic positioning of operating elements makes work more efficient, even when pipetting long series. The positioning of the dispensing lever is easy on the thumb and the stroke can be set with one hand, even while wearing gloves. Tips can be ejected with the press of a button, without having to touch the tips, making tip ejection contamination-free.
The HandyStep® S repetitive pipette works with the original BRAND PD-Tips II. Tips from many other manufacturers can also be used, providing maximum flexibility.